Small Things Like These by Claire Keegan
A BBC Two Between the Covers Book Club pick and BBC Radio 4 Book at Bedtime
THE NEW NOVEL FROM THE INTERNATIONALLY BESTSELLING AUTHOR OF FOSTER, ANTARCTICA AND WALK THE BLUE FIELDS
Book blurb
An exquisite winter tale of courage, and its cost — set in Catholic Ireland.
It is 1985, in an Irish town. During the weeks leading up to Christmas, Bill Furlong, a coal and timber merchant, faces into his busiest season. As he does the rounds, he feels the past rising up to meet him — and encounters the complicit silences of a people controlled by the Church.
The long-awaited new work from the author of Foster, Small Things Like These is an unforgettable story of hope, quiet heroism and tenderness.
My thoughts
In an Irish town in the few weeks approaching Christmas, 1985 we meet Bill Furlong the owner of a coal and wood merchants. It's a very busy time for Bill and his workers. Everyone wants to ensure they have enough fuel to cover the festive period.
Bill is on a delivery to the local convent when he finds a young woman, a teenager, in the coal bunker. She's scared and has obviously been there a while. He takes her into the convent.
Once he is away his thoughts turn to the girl he worries about what happened and what is happening but he is busy and other things take over. Still he cannot forget. Something was wrong. Anyway, what could he do about it?
Claire Keegan is a masterful storyteller this book which is just 128 pages long with each word, each sentence just right tells a powerful and moving tale. It conveys cruelty, oppression, bravery and hope.
A lot has been written about Small Things Like These and Claire Keegan has received a lot of praise. This book absolutely deserved all the plaudits it received. It is beautifully written and a real gem of a book.
Book: purchased (hardback). This is one of the last books I read in 2021.
Information
Publishers: Faber & Faber; Main edition (21 Oct. 2021)
Hardback: ISBN-9780571368686
Buy: Hive | Bookshop.org (affiliate link)| Waterstones | Your local bookshop | AmazonSmileUK | Faber and Faber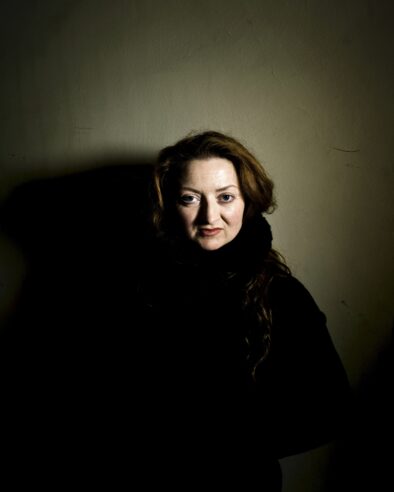 Author: Claire Keegan was born in 1968 and grew up on a farm in Wicklow. Her first collection of short stories, Antarctica, was completed in 1998. It announced her as an exceptionally gifted and versatile writer of contemporary fiction and was awarded the Rooney Prize for Literature. Her second short story collection, Walk the Blue Fields, was published to enormous critical acclaim in 2007 and won her the 2008 Edge Hill Prize for Short Stories. Claire Keegan lives in County Wexford, Ireland.
Claire Keegan | Claire Keegan website