Are You Ready For World Book Night? @ReadingAgency Announcement
Sandi Toksvig Revealed as Lead Ambassador for World Book Night's 10th Anniversary
"Today we're announcing our plans for World Book Night 2021 and we're thrilled to welcome the incredible Sandi Toksvig as our lead ambassador! As both a reader and a writer, over the next month Sandi will be sharing her reading recommendations. She'll also be joining us on 23 April for a very special event. Read on to find out more."
"We have your evening sorted, with two exciting, free events for you to watch online, and the return of the #ReadingHour. You can also pre-order a free eBook or audiobook of Stories to Make You Smile, our special commission in partnership with Specsavers."
We'll be opening our night at 6pm online with the British Library with Nobel Prize winner and previous World Book Night author Kazuo Ishiguro in conversation with Kate Mosse, talking about his newest book Klara and the Sun.
From 7pm join the #ReadingHour, when you are encouraged to dedicate time to reading in any way you like.
At 8pm, join us back online with the British Library for our celebratory event. Hosted by Sandi Toksvig, and joined by David Nicholls, Bolu Babalola and Jamie Byng, we'll be looking back at 10 years of World Book Night, providing you with reading suggestions and celebrating all things bookish!"
Tickets for the two online events with the British Library are available for free but booking is essential. Find out more.
Featuring 10 short stories from bestselling authors, Stories to Make You Smile is being published especially for World Book Night in partnership with Specsavers.
You can download a free eBook or audiobook from 23 April. The audiobook will be read by Adjoa Andoh, Hugh Bonneville and Samantha Bond.
Download a free audiobook
Don't forget that you can also download a free audiobook right now to listen to in the lead-up to World Book Night. An exclusive number of downloads are available and will be allocated on a first-come, first-served basis. Titles available are:
Find out how to download an audiobook now.
Start planning your celebration
"Are you planning your World Book Night actiivty? On our website you'll find toolkits full of ideas for celebration with friends, family, colleagues, or people you support in your organisation. While some in-person activity may be able to take place in April, we expect that many of you will be celebrating online and we hope our resources help. If you have a great event idea, tell us about it as we would love to share it with other people. You can also add your event to our website to appear on our national map."
Other news from The Reading Agency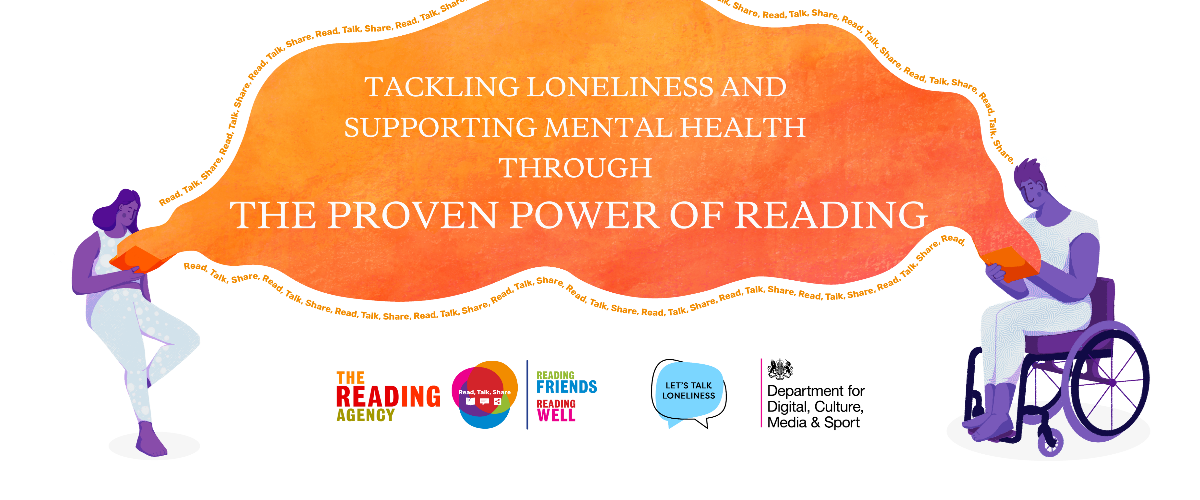 "Thanks to funding from DCMS, we are using the proven power of reading to tackle loneliness and support mental health as part of the country's COVID-19 recovery. We are gifting every library in England our Reading Well mental health book collections. You can download books digitally from your library's website, and print copies are being provided for borrowing as libraries reopen. The Read, Talk, Share campaign also provides the opportunity for more library services across England to offer Reading Friends, a reading befriending programme that starts conversations and connects people who are lonely and isolated. To find out more, visit the Reading Agency's website."

Quick Reads are short books written by bestselling authors, specifically designed to engage new readers. Six new titles are being published on 27 May 2021.
"We are delighted to be offering Quick Reads bundles at a 50% discount for a limited time. Pre-order the titles before 2 April and they will arrive for publication on 27 May. The books are perfect for starting a whole college, prison, community, workplace read as they're brilliant stories, accessible for a wide range of reading abilities."
You can also pre-order the titles from your library supplier, independent bookshops and retailers such as Amazon and Waterstones.