Their Little Secret (D I Tom Thorne series #16) by Mark Billingham
A Tom Thorne and Nicola Tanner Thriller
Book blurb
She says she's an ordinary mother.
He knows a liar when he sees one.
Sarah thinks of herself as a normal single mum. It's what she wants others to think of her. But the truth is, she needs something new, something thrilling.
Meanwhile, DI Tom Thorne is investigating a woman's suicide, convinced she was driven to do it by a man who preys on vulnerable women.
A man who is about to change Sarah's life.
My thoughts
This is a cracking read, having never read any of the Tom Thorne books by Mark Billingham I wondered whether hoping in at book 16 might make for a difficult read but not at all. I always prefer and recommend to start with the first in a series but that's not always possible and even books in a series are able to be read as standalone novels. It's quite an interesting dilemma which we chatted about in the book club and Mark Billingham (who joined us at the start for a Q&A! 😮 thanks to Mark and our host Rebecca Bradley) addresses his take on this, take a look below for the link.
Tom Thorne attends the scene of a suicide but something plays on his mind. His boss wants to hand off what Thorne has found to the Fraud Squad. Thorne wants to investigate further with support from D I Nic Tanner and some fast talking he gets his way.
Sarah's story may seem out of place or a little slow to begin with but hang on in there it'll be worth your time.
There's murder, fraud, mental health issues, childhood abuse but this book is about dynamics, about what happens when one becomes two. Without giving away spoilers here I'll say no more.
Obviously not having read all the books means that some of the characterisation has history I'm not aware of but it in no way stopped me from reading this story and, as with many of the book club, felt it was a good reason to go back in the series and read more.
Mark Billingham is a very good writer, you don't get over 16 books published if they aren't good and widely enjoyed by readers, he has taken this subject and given it even more of a criminal twist. This book builds up pace to one conclusion and then carries through to a wonderful end which felt a little creepy but then there's a bit of that throughout the book!
Do read Their Little Secrets it's a really good read and if you're looking for a new series then I doubt you could go far wrong with Tom Thorne.
Book: Purchased
As always we have a wonderful book club evening but this week was a bit special as the author, Mark Billingham, joined us for the first part! Rebecca Bradley, a wonderful author herself, is our book club host and wasn't this a lovely treat she arranged for us?
Here you can check out the book club episode: Their Little Secrets – ⚠️ warning ⚠️ there are spoilers lurking there!
If you'd like to know more about the Virtual Crime Book Club go to Rebecca's website – there are wonderful things to enjoy there. And do give Rebecca's books a read they're really enjoyable.
This is my 15th book in the #20BooksofSummer20 so just 5 to go! I've changed my list a little (it's allowed) and although it's still touch and go on whether I'll manage the full 20 this year I'll certainly get to 18 and maybe, just maybe, all 20! You can find out more about this challenge by popping over to Cathy's blog – you'll find lot's of other wonderful book stuff there, too!
Information
Publisher: Little Brown Publishers (2nd May 2019)
Buy: Independent bookshop | KOBO|AmazonSmileUK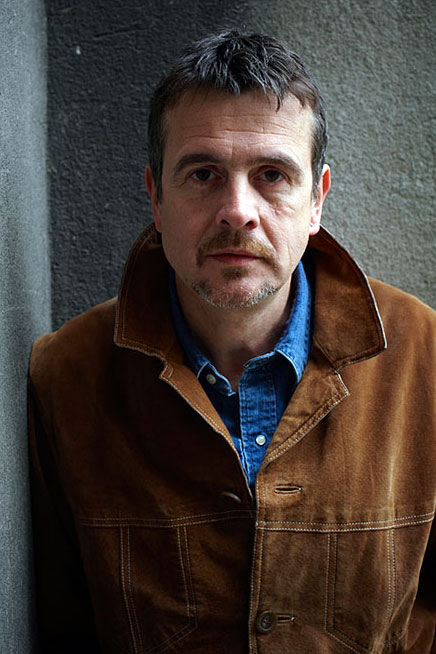 Author:
Mark Billingham was born and brought up in Birmingham. Having worked for some years as an actor and more recently as a TV writer and stand-up comedian his first crime novel was published in 2001.
Sleepyhead was an instant bestseller in the UK. It has been sold widely throughout the world and was published in the USA in the summer of 2002.
The series of crime novels featuring London-based detective Tom Thorne continued with Scaredy Cat and was followed by Lazybones, The Burning Girl, Lifeless, Buried, Death Message, Bloodline, From The Dead, Good As Dead, The Dying Hours, The Bones Beneath, Time Of Death, Love Like Blood, The Killing Habit and the most recent, Their Little Secret. The next Tom Thorne thriller will be published in July 2020. Mark is also the author of the standalone novels In The Dark, Rush Of Blood and Die Of Shame.
An acclaimed television series based on the Thorne novels was screened on Sky One in Autumn 2010, starring David Morrissey as Tom Thorne. A series based on the novels In The Dark and Time Of Death was screened on BBC1 in 2017.
Mark lives in London with his wife and two children. He is currently writing his next novel.
Mark Billingham can also be found making music with the FunLovinCrimewriters