A Rising Man: Sam Wyndham Book 1 by Abir Mukherjee
A Virtual Crime Book Club
Book blurb
India, 1919. Desperate for a fresh start, Captain Sam Wyndham arrives to take up an important post in Calcutta's police force.
He is soon called to the scene of a horrifying murder. The victim was a senior official, and a note left in his mouth warns the British to leave India – or else.
With the stability of the Empire under threat, Wyndham and Sergeant 'Surrender-not' Banerjee must solve the case quickly. But there are some who will do anything to stop them…
My thoughts
I've not read any of this series so it was good to start at the beginning 🎼 'A very good place to start' as the song goes.
The advantages of being with the first in the series are:
1. You will know all that there is to know or, at least, all that the author wants you to know about what is happening.
2. You understand the place and setting of the book. Here it is set after the 1st WW but still during the period know as the British raj (see below for information on this period).
3. We are introduced to and are able to get to know about the main characters.
We start with Captain Sam Wyndham in this book. He's the principal character so that makes sense. He was a detective with Scotland Yard but takes a post in the Indian Police Force after a devastating personal loss which has left him floundering. He also has a seemingly controlled, if that's possible, addiction to opium.
Sergeant Surendranath Banerjee is an Indian citizen who has been nicknamed 'surrender-not' to which he seems resigned to be called. He is bright, capable and resourceful.
We also have Annie Grant who is an Anglo-Indian and understands what it means to be outcast – twice over! She is secretary to the senior official who is found dead, murdered, in an area of Calcutta known to be rather dangerous for the white British. It is Annie that takes Sam under her wing and introduces him to Calcutta.
Sam is new to India and knows little of Calcutta and the mores of life in India under British rule indeed he seems rather naive even though he fought in the Great War and was a Scotland Yard detective.
If Annie takes him under her wing socially then Sergeant Banerjee is his wingman in the work setting.
The book therefore spends time explaining the what, who and why so it's perhaps a little slow to begin with but it's interesting to read the background, some of the history and culture of India and it allows you to become immersed in the book and what happens when a man if found murdered. A man who has a very important role in the British administration.
The book is chock full of information and yet it is presented in such a way as to flow really well. I have never been to India but I still felt transported there and really enjoyed reading about the history, culture and way of life for each of the characters. Added to which we get a perspective of the nationalist movement. Although it was with these more minor characterisations that we rode close to stereotypes – perhaps understandably so.
I did enjoy this book. It was well written a little slow to begin with but the mystery was a good storyline and held my attention and the ending was really good.
I look forward to reading more of these books and would certainly recommend A Rising Man.
Book: Purchased
Is the period of direct British rule over the Indian subcontinent from 1858 until the independence of India and Pakistan in 1947.
The raj succeeded management of the subcontinent by the British East India Company, after general distrust and dissatisfaction with company leadership resulted in the 1857 mutiny of sepoy troops. This lead the British to reconsider the structure of governance in India. The British government took possession of the company's assets and imposed direct rule. The raj was intended to increase Indian participation in governance, but the powerlessness of Indians to determine their own future without the consent of the British led to an increasingly adamant national independence movement.
Book Club
This was a book club read and one that went down very well with pretty well everyone. So why not watch the book club meeting but beware ⚠️ there are spoilers!
Interested in joining? Pop over to Rebecca Bradley and sign up.
This is my 9th book in the #20BooksofSummer20 so just 11 remain! You can find out more about this challenge by popping over to Cathy's blog – you'll find lot's of other wonderful book stuff there, too!
Information
Published by: Penguin Random |Vintage
Published: 04/05/2017
ISBN: 9781784701345
Length: 400 Pages
Buy: AmazonSmileUK |Your local indie bookshop |Waterstones
Author: Abir Mukherjee grew up in the west of Scotland. At the age of fifteen, his best friend made him read Gorky Park and he's been a fan of crime fiction ever since. The child of immigrants from India, A Rising Man, his debut novel, was inspired by a desire to learn more about a crucial period in Anglo-Indian history that seems to have been almost forgotten.
Abir Mukherjee graduated from the London School of Economics and has, by his own admission, pursued 'a spectacularly dull career in finance' for the past twenty years. To alleviate the tedium of his day-job, Mukherjee began writing a historical crime novel set in Raj-era India. The result, A Rising Man, was published to widespread acclaim in 2016 and introduced the reading public to the crime fighting duo of Captain Sam Wyndham and Sergeant 'Surrender-Not' Bannerjee.
A Rising Man won the Harvill Secker/Daily Telegraph crime writing competition and became the first in a series starring Captain Sam Wyndham and 'Surrender-not' Banerjee. It went on to win the CWA Historical Dagger and was shortlisted for the Theakstons Old Peculier Crime Novel of the Year award.
The book's success spawned a sequel, A Necessary Evil, three years later and a third instalment, Smoke and Ashes, in 2018. The fourth book in the series, Death in the East, was published in November 2019.
Abir lives in London with his wife and two sons.
The Wyndham and Bannerjee Series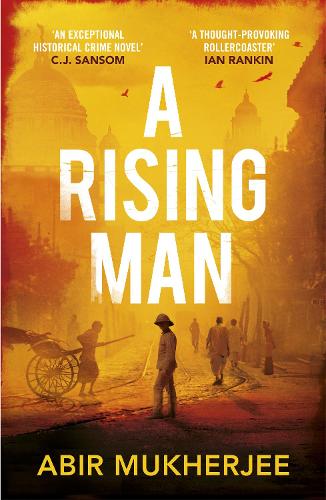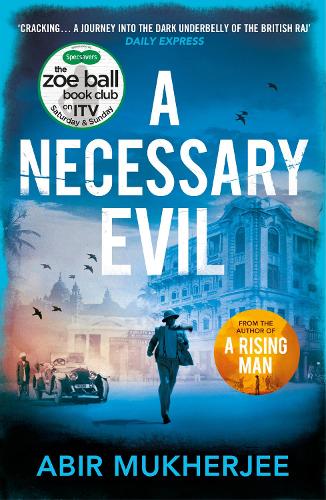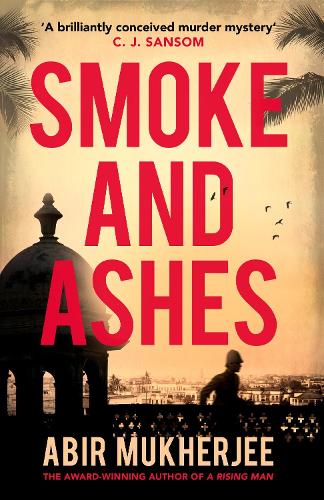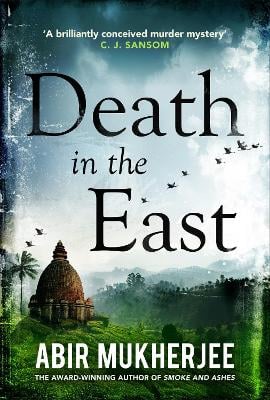 Abir Mukherjee is back with another brilliant mystery novel in the Raj-era Wyndham and Banerjee series.
The Shadows of Men – coming April 2021
Calcutta, 1923 When a Hindu theologian is found murdered in his home, the city is on the brink of all-out religious war. Can officers of the Imperial Police Force, Captain Sam Wyndham and Sergeant Surendranath Banerjee track down those responsible in time to stop a bloodbath? Set at a time of heightened political tension, beginning in atmospheric Calcutta and taking the detectives all the way to bustling Bombay, the latest instalment in this 'unmissable' (The Times) series presents Wyndham and Banerjee with an unprecedented challenge. Will this be the case that finally drives them apart?